PILOT MR: a ring between your fingers.
A style, a line and a pleasure to write with.
The sleek silhouette of the design of the new Pilot MR collection is inspired by the organic. The purity of its' fluid lines are highlighted by a single visual signature: the Middle Ring, into its graphic motif..
The most important thing with a Pilot pen is in the writing experience. The Pilot MR is an instrument that reveals itself to be natural and pleasant in daily use. From the very first time you hold it, the pleasure of the writing takes you: a larger diameter for an easier grip, a metal body in satin finish, an ideal weight and balance designed to exert pressure perfectly on paper without tiring the hand. Refillable with a standard international (DIN) cartridge.
Stroke Width: Medium
Including: Gift Box
See Also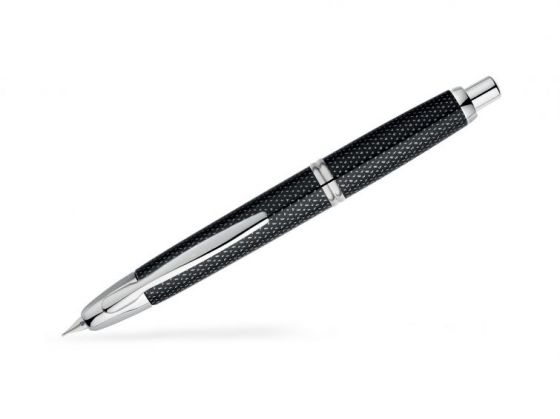 Code:
FC-1500RRRK-M-B-COF
Capless Rhodium Trim - Graphite Black - Medium Tip- In a Gift box Pilot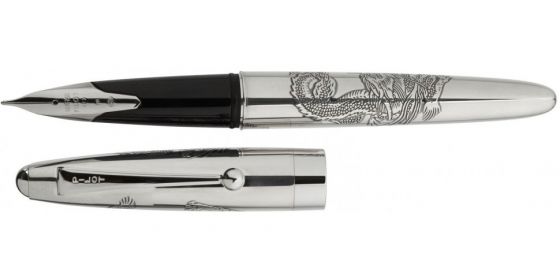 PILOT - SILVER - With Medium Gold Nib, Sterling Silver Pilot Pilot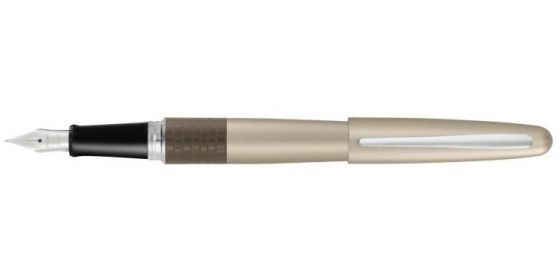 Animal Collection LZD- Fountain Pen - Silver - Medium Nib Pilot
Contact us about this product